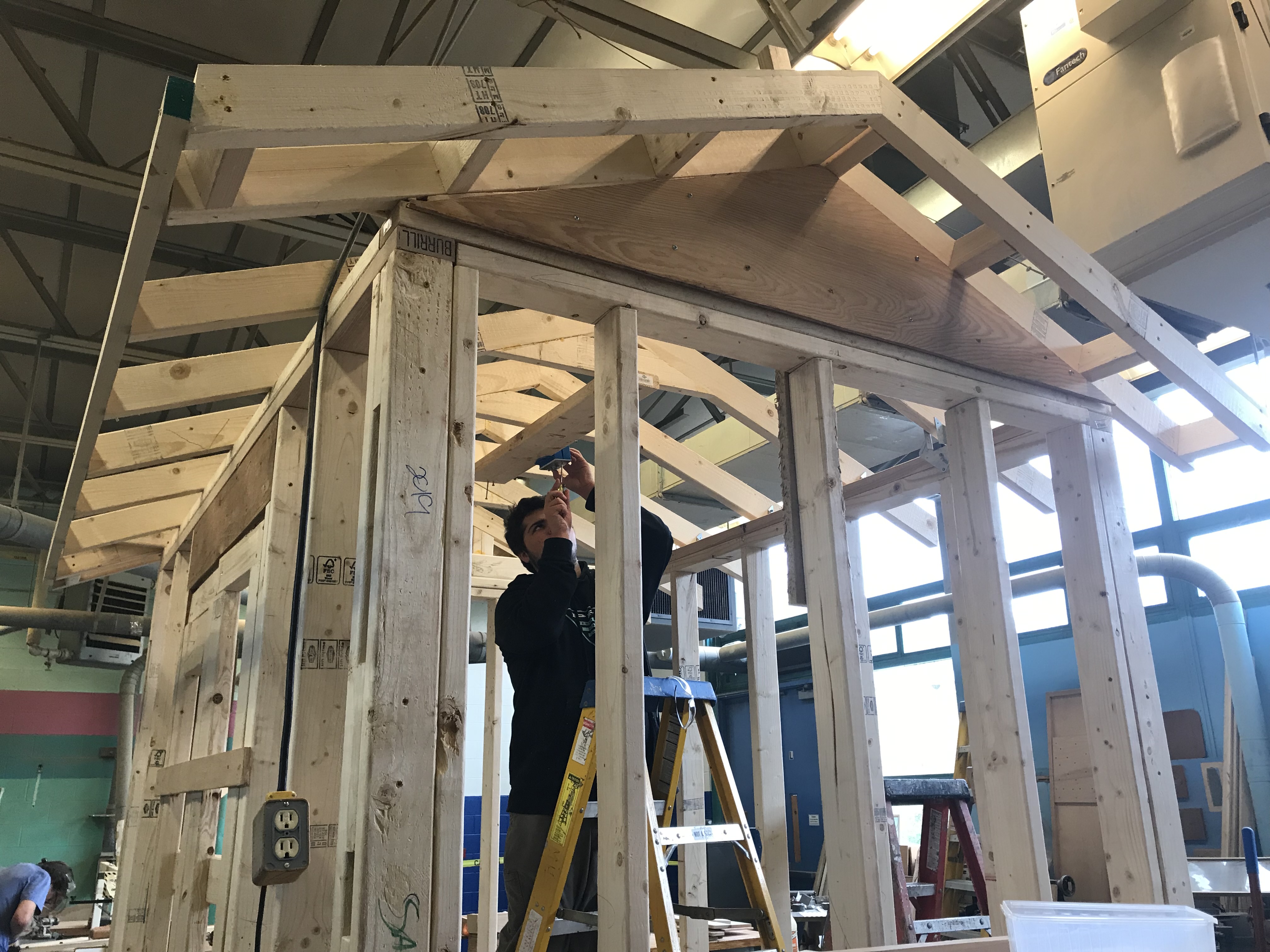 Middletown High School is seeking highly motivated students (entering grade 9 or 10) who want to pursue their interests and passions. We offer two pathways that lead to college credit and/or industry certification to our students. Students from outside the district are also welcome and encouraged to apply for enrollment in these pathways.
Tuition is provided by the sending district for accepted students. Transportation is provided to students from: Newport, Portsmouth, Tiverton and Little Compton (region 5). Additional transportation options may be available under certain conditions.
Please click the following link to access our Career and Tech Information Night video for more information!
Interested in the Career and Tech Info night slide deck? Please click this link to access!
Why choose Middletown High School?
High-quality academic education is combined with meaningful custom-tailored career pathways

Newly renovated, state-of-the-art STEM labs in our high school that is located on 22+ acres and neighboring our middle school's 33 acre site

Become part of an academic community that fosters opportunities for students

Each student is provided with a variety of individual tools to organize, analyze and communicate information (including Microsoft 365 and licensing for home use that is synchronized with a Google Apps account)
Middletown High School is committed to providing students with a supportive and cutting-edge learning environment. MHS offers rigorous academics, state-of-the art facilities, and flexible career pathways.
Our academic and pathway programs provide a high-quality collaborative, relevant, and personalized education supported by the latest technology. Middletown offers a full range of high-quality academic programs, Advanced Placement courses, fine arts, world language program and elective courses to our students. Many of these courses also offer college credit at a variety of local, regional, and national colleges and universities for students who demonstrate desired levels of proficiency.
The following college and career pathways are available to students in and out of our district.
Pre-Engineering

Computer Science and Information Technology

Biomedical
FREQUENTLY ASKED QUESTIONS