Aquidneck Parents/Guardians. Just a quick reminder that we'll be distributing Chromebooks tomorrow. Please be sure to complete the necessary form & have your student bring their laptop for return. See last weeks communication regarding requirements:
https://bit.ly/CBAquidMulti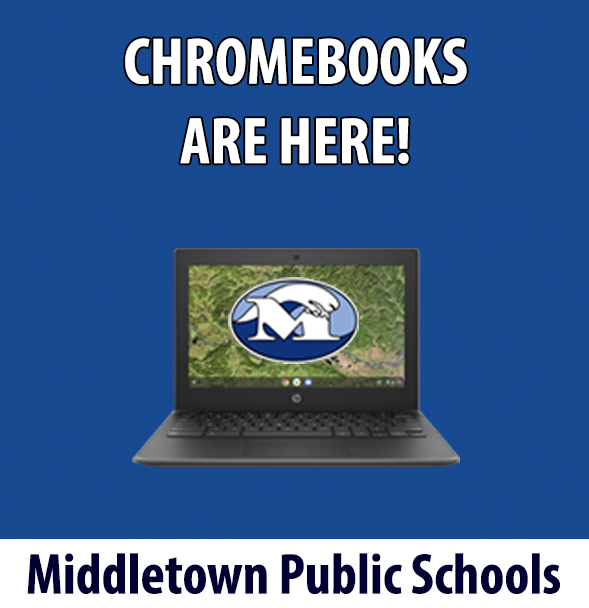 Attention Parents/Guardians of Aquidneck Elementary Students. Please see this important communication regarding Chromebook distribution next week.
http://bit.ly/CBAquidMulti

Good Morning Parents & Guardians of K-8 Students, The Technology Staff are available today from 8 AM to 3 PM at the Middletown High School for Chromebook Pickup. Please complete the required form in the parent portal prior to coming down. Instructions are here:
https://bit.ly/CBDriveThruMulti
Thank you, MPS-IT

Dear Parents & Guardians of K-8 Students, If you planned on coming to the high school this afternoon to pick up a Chromebook we have decided to stop a little early today due to the condition of the roads. We do plan on being available tomorrow from 8 AM to 3 PM, weather permitting. Be safe and be well. Thank you, Middletown Technology Department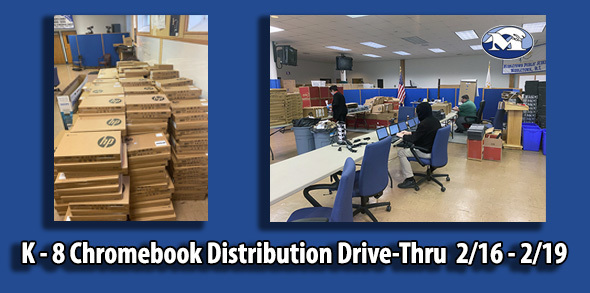 Aquidneck - We are excited to announce that Aquidneck School has a winning golden ticket from the Feinstein foundation. Bellewyn will be featured on channel 12 news on 2/15 at 4 pm. Keep the the good deeds Aquidneck and thank you Mr Feinstein!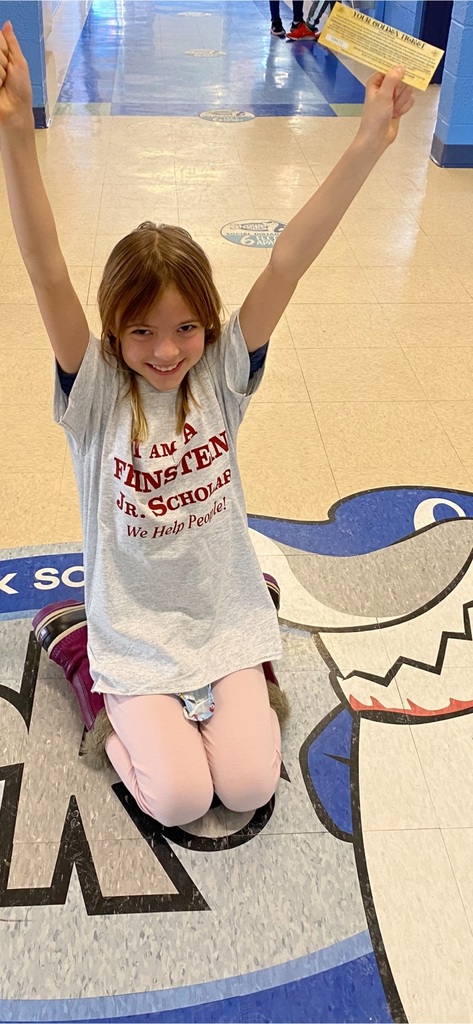 Attention parents/guardians of K-8 students! Chromebooks will be available for pickup next week. Read more here:
http://bit.ly/CBDrive-Thru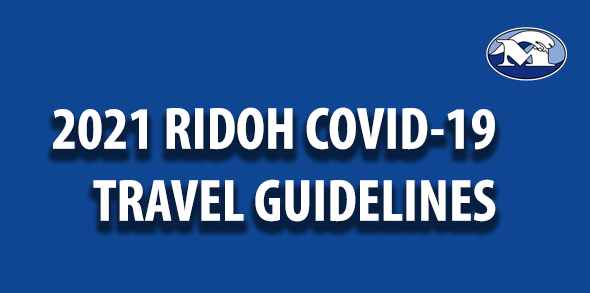 Due to the potential for dangerous driving conditions, all M'Town schools will be in full distance learning on Mon Feb 8th. No after school activities. Thank you and stay safe.

Aquidneck School - Pre-K students are working on being kind! "Snow many reasons to be kind"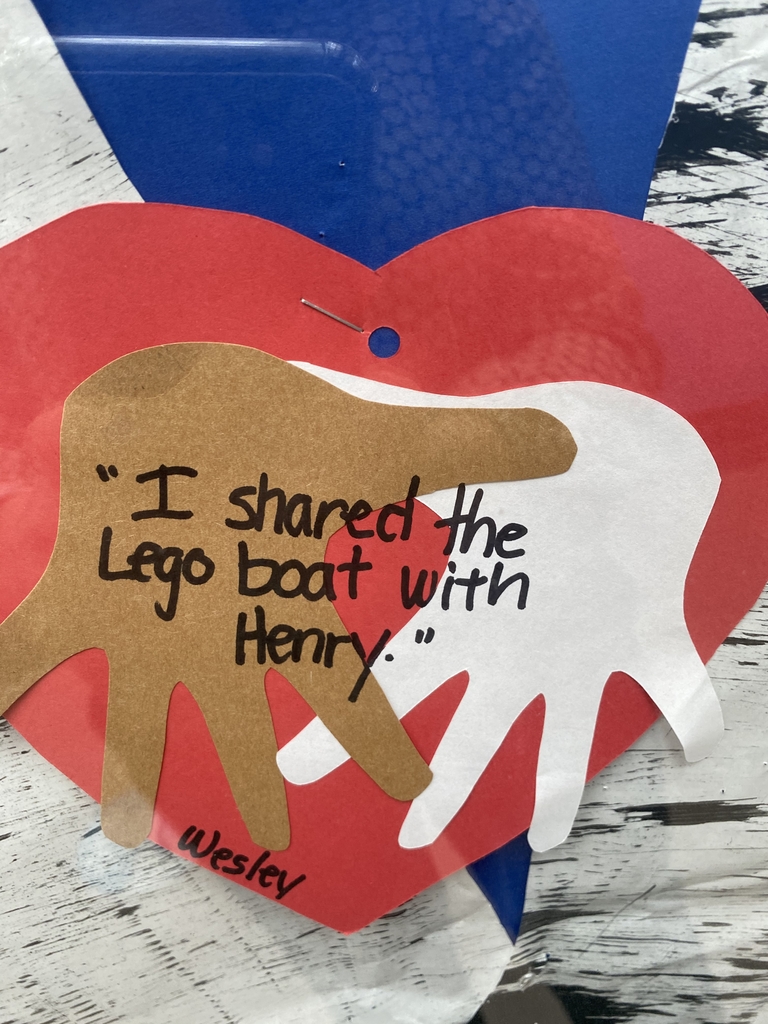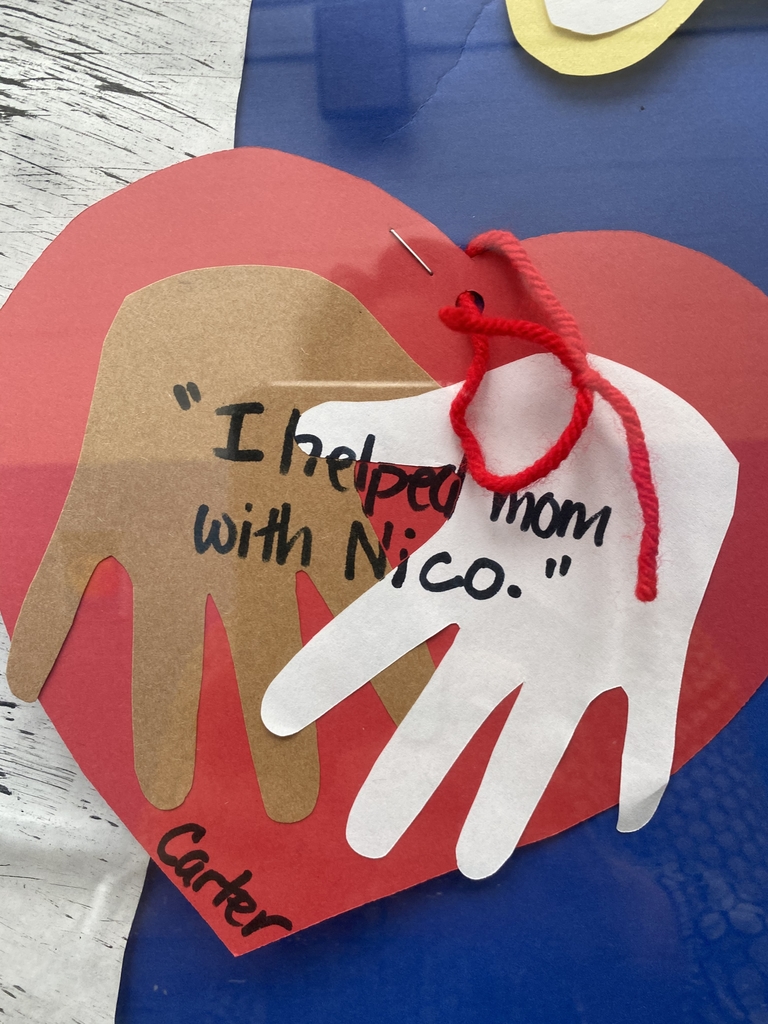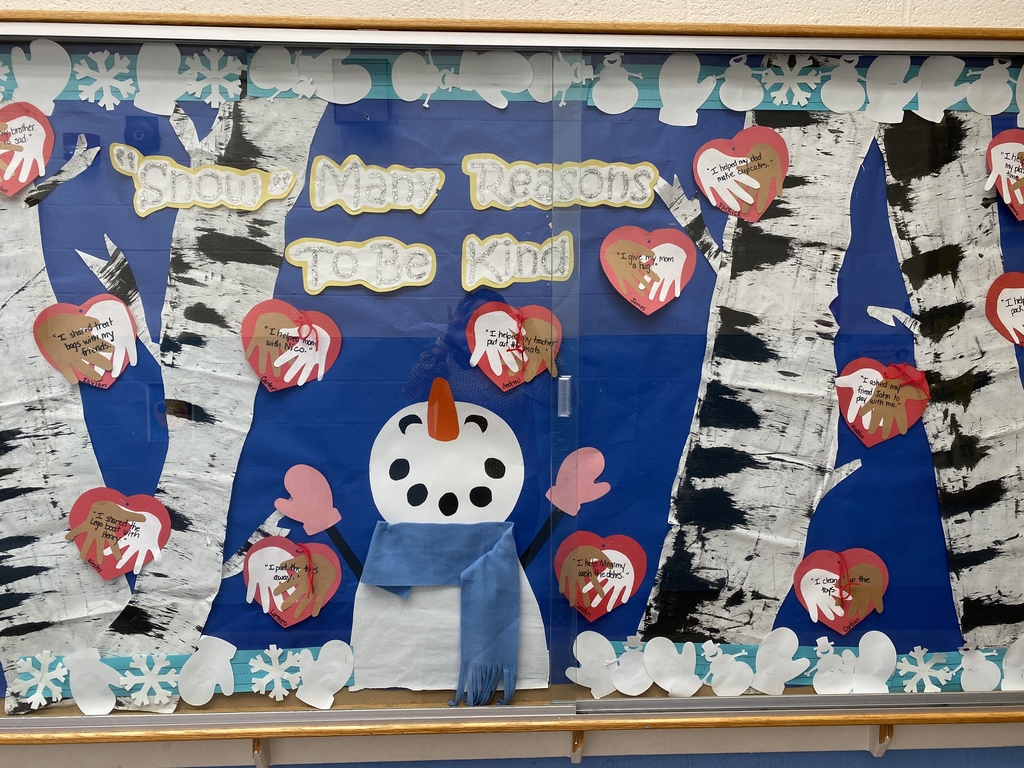 Aquidneck School 2BN - What an amazing story Adalyn wrote "The Gingerbread Teacher". Loved her use of the repeating phrase "I add and subtract and I count to 25. I'm the gingerbread teacher and I bring math alive".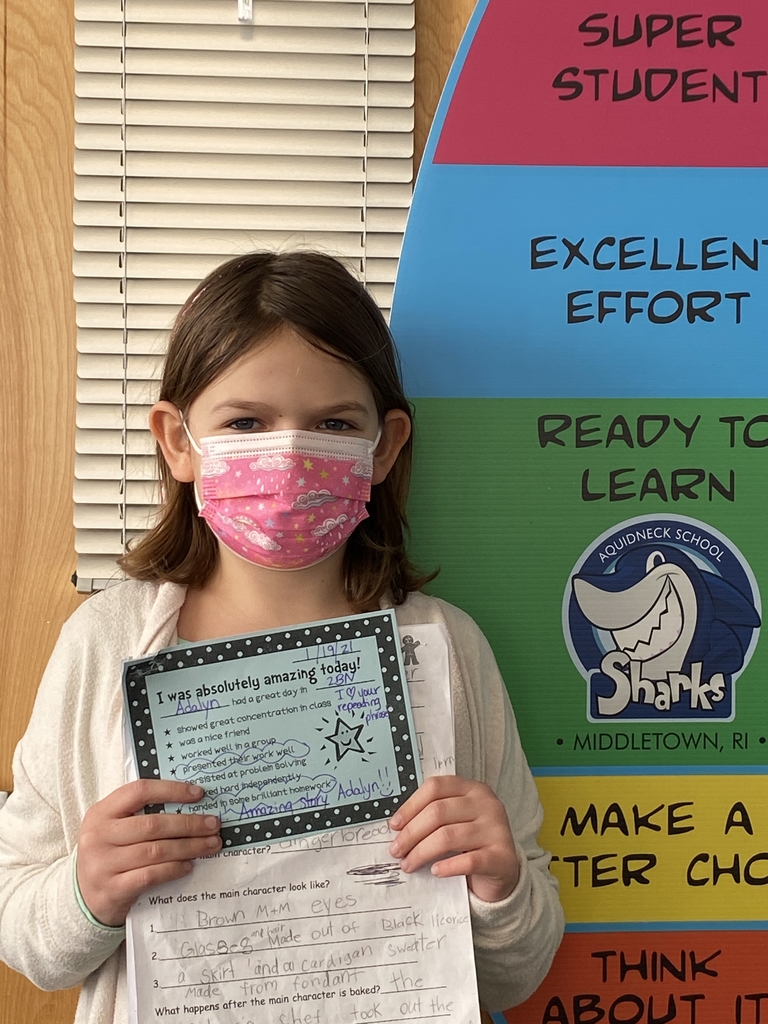 MPS Buildings Re-Open Next Week!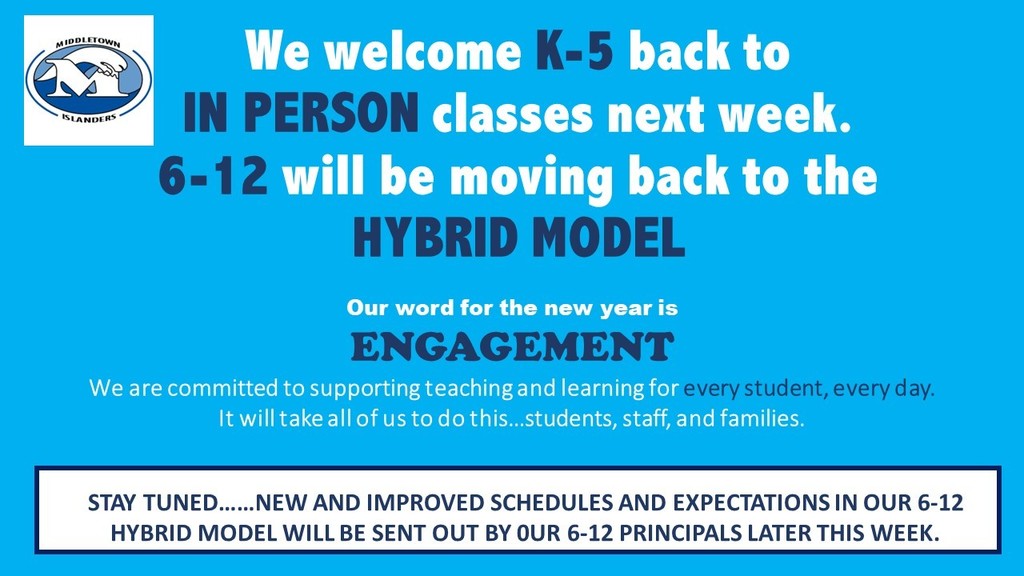 We've missed you! Distance learning resumes on Monday, Jan. 4 - we look forward to (virtually) "seeing" your child on line during classes tomorrow!

Santa visits 2L during Zoom at Aquidneck School! Thanks Santa!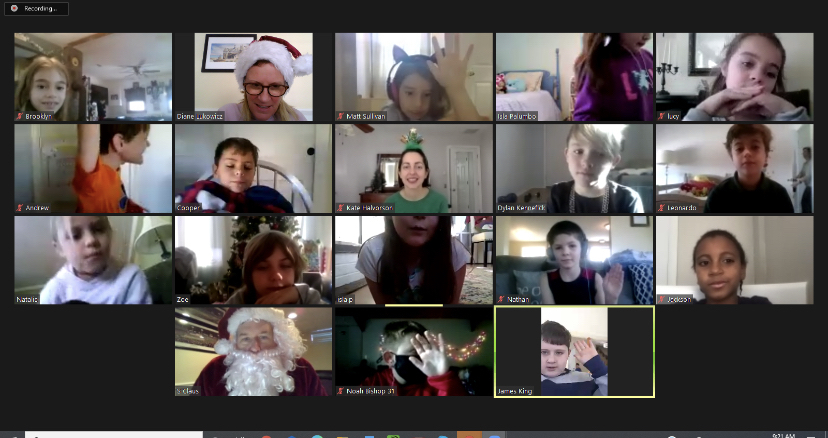 Aquidneck School snow day recess fun!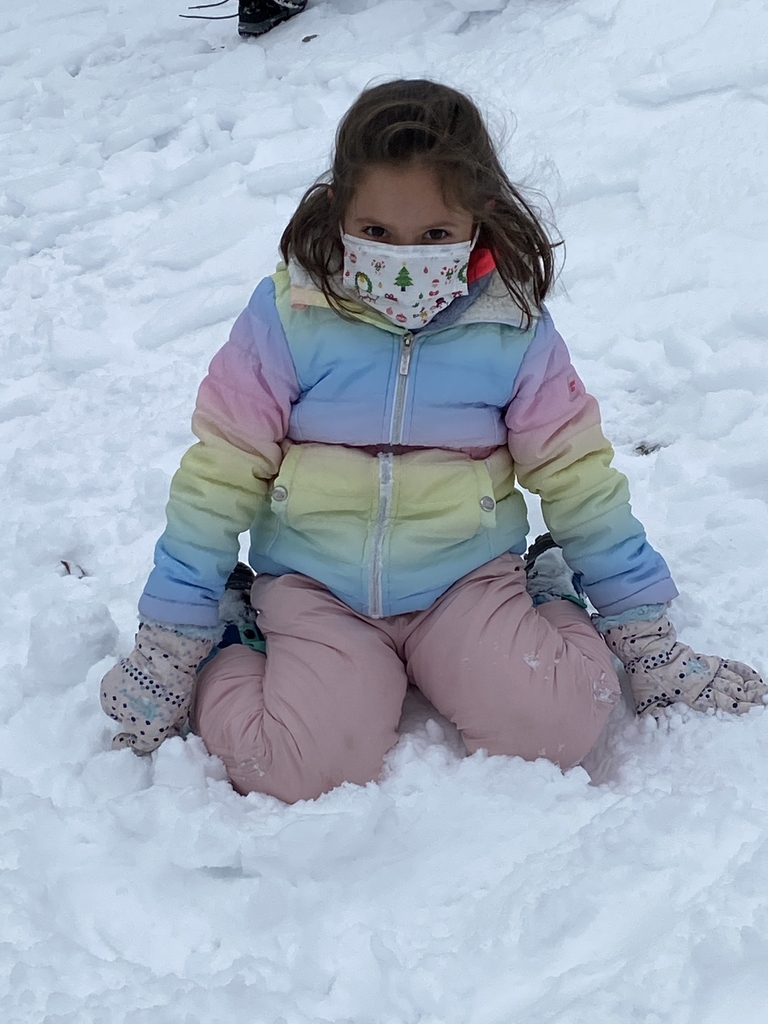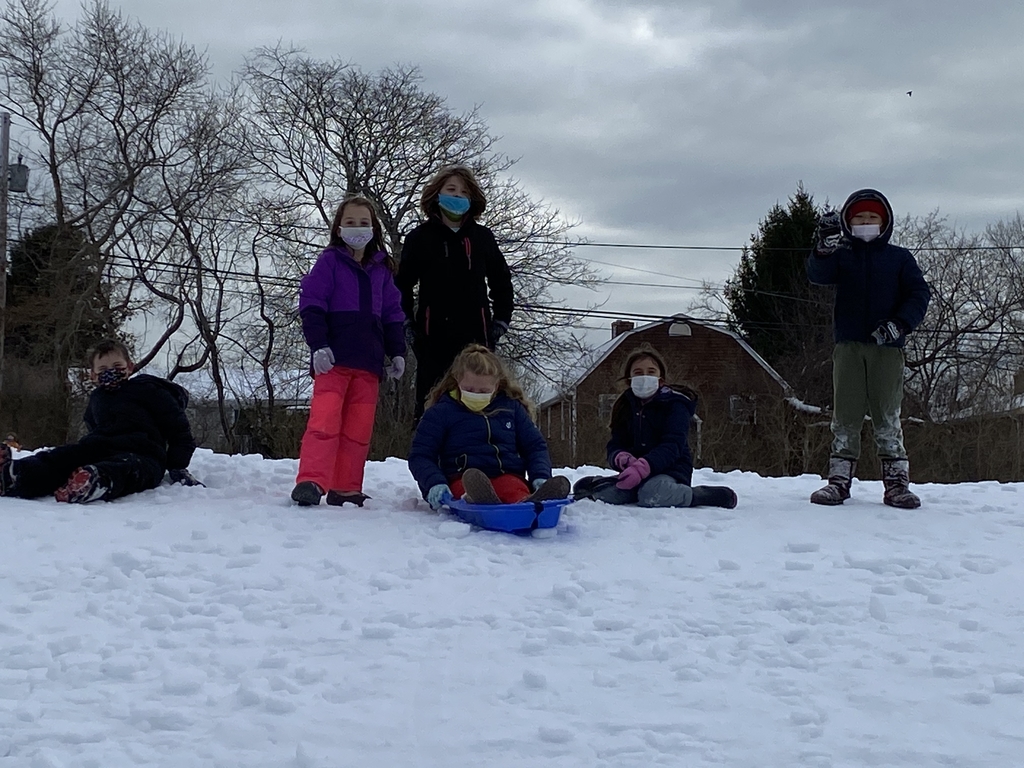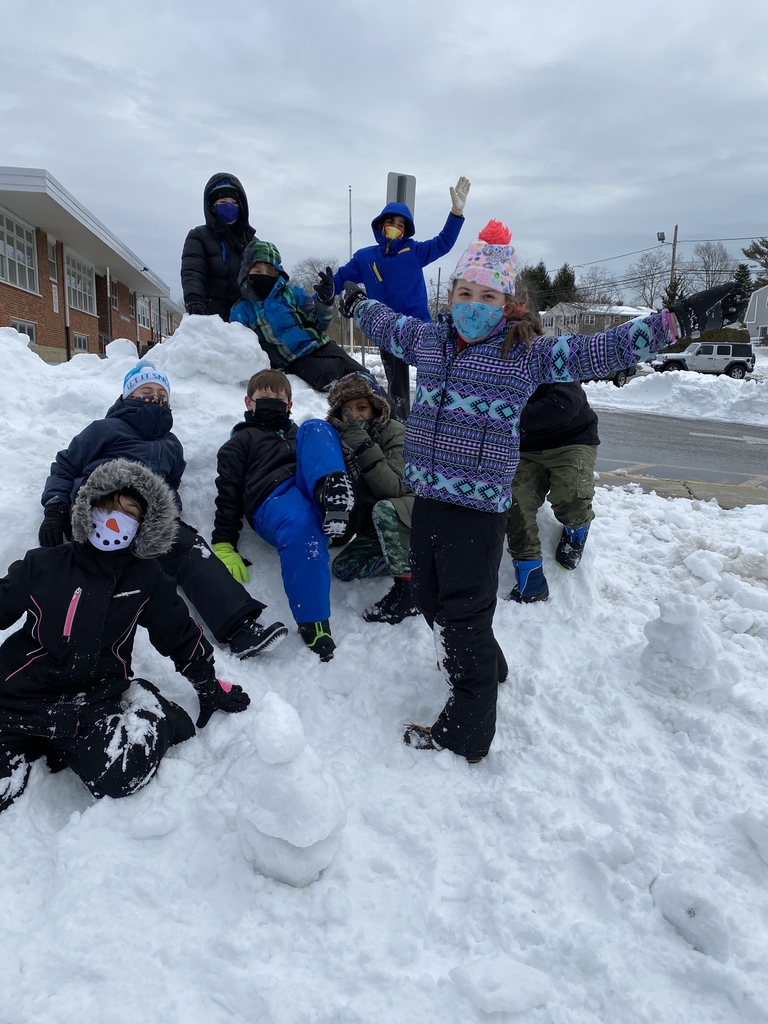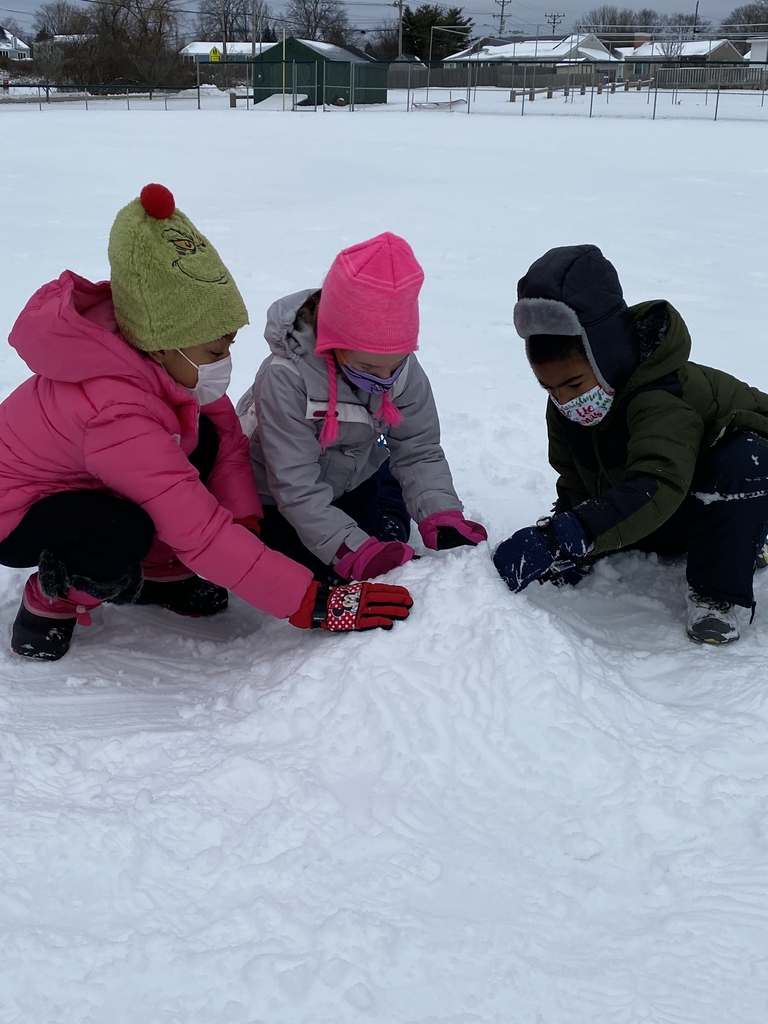 DISTANCE LEARNING DAY 12/17/20 Due to the latest weather forecast calling for heavy snow, All Middletown Public Schools will participate in full distance learning on Thursday 12/17/20. Teachers are aware of the need to be flexible and are prepared with synchronous (live) and asynchronous (independent) lessons in the event of power outages. We are also hopeful that children will get some time to enjoy the snow! Stay safe.

Middletown School Committee participate in an orientation with Attorney Benjamin Scungio