Check this out… Middletown High's VERY FIRST Homecoming Queen (1965)#Throwback Thursday #IslanderRoyalty #WeAreMiddletown #IslanderPRIDE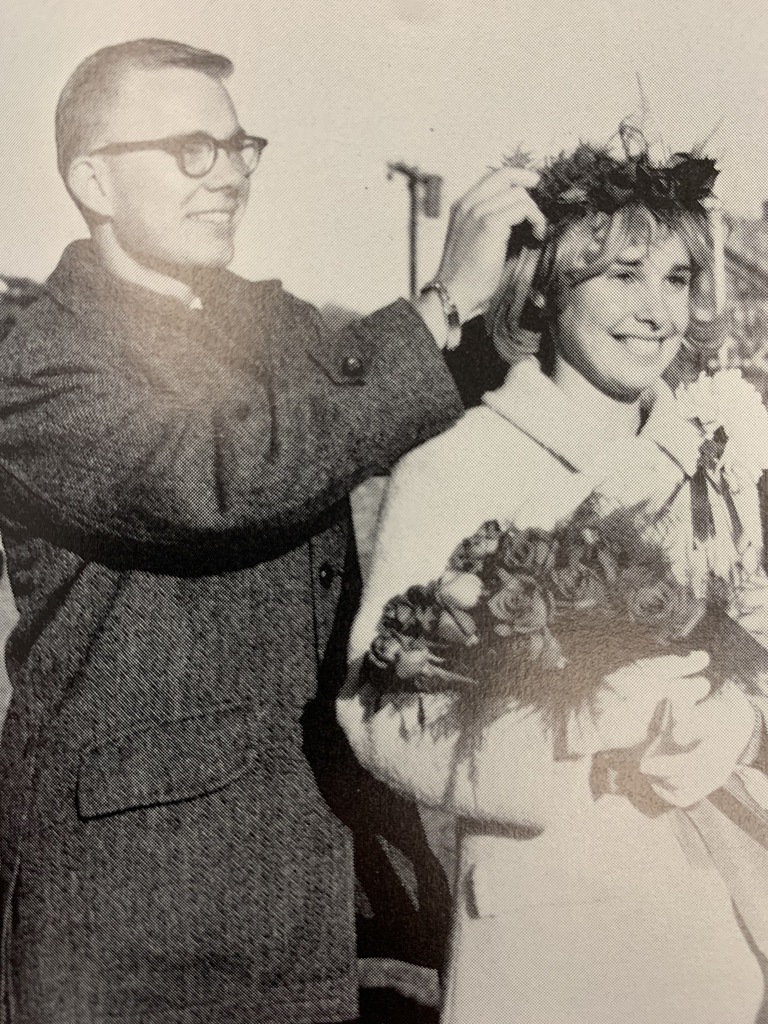 Covid-19 Dashboard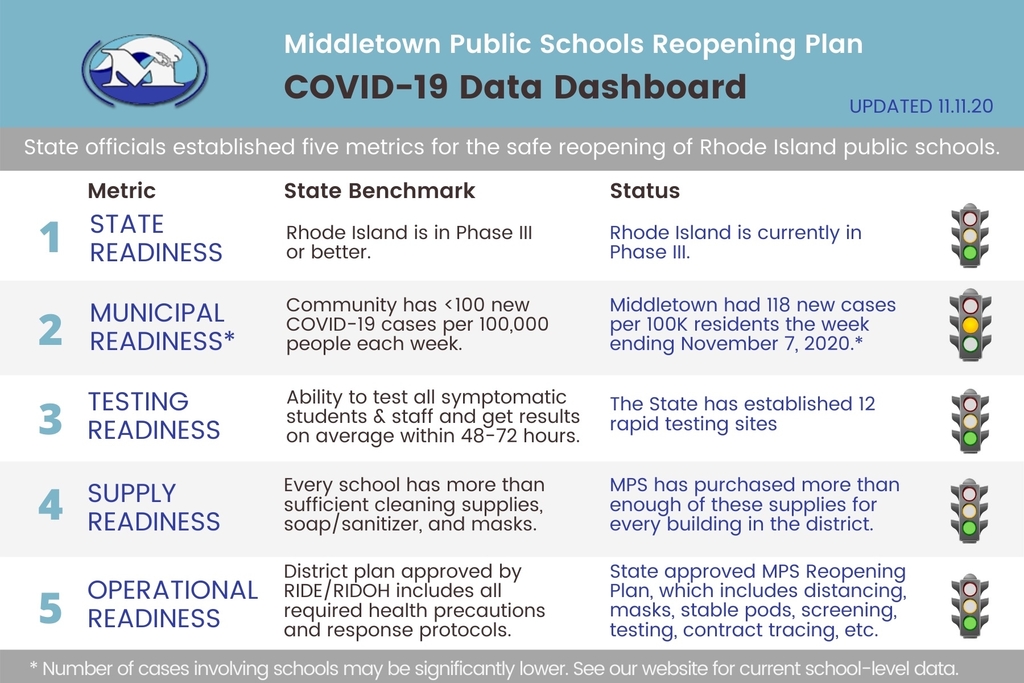 Thank you to all of our veterans and military families past and present for your service and sacrifice! Happy Veterans Day #WeAreMiddletown #IslanderPRIDE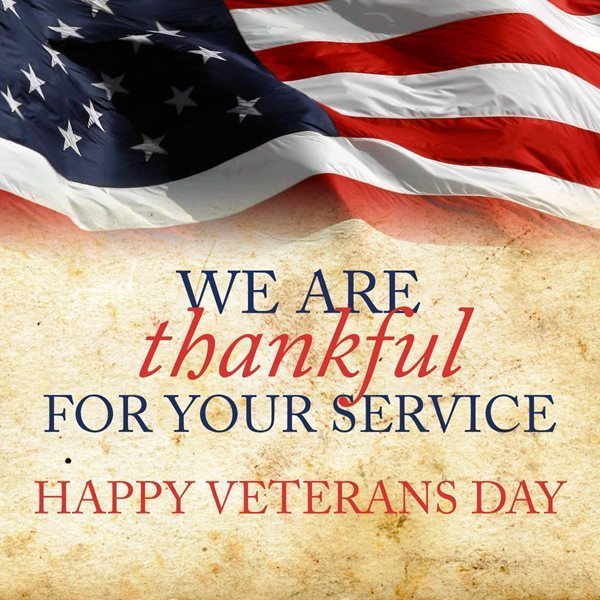 Attention all Advanced Placement Students! The MHS deadline to register for an AP Exam is this Thursday, November 12th. Please ask your AP teacher or Mr. Soares for a join code if you need one. Also, please reference our Advanced Placement webpage on our new website for additional information as it's update periodically as new information arises. If you have any questions about this year's AP administration please contact Mr. Soares.
#MotivationMonday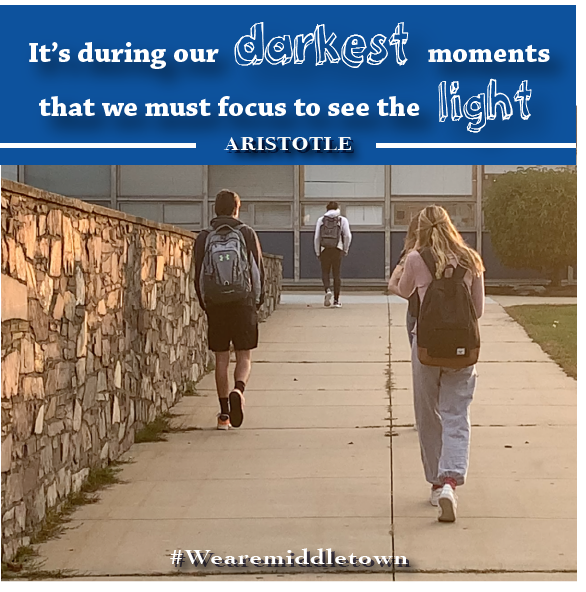 We may be out of school for a few weeks MHS but that doesn't mean that we can't start thinking about lunch choices for when we get back! #AlreadyMissingStudents #TheSoaresCafeLivesOn #WeAreMiddletown #IslanderPRIDE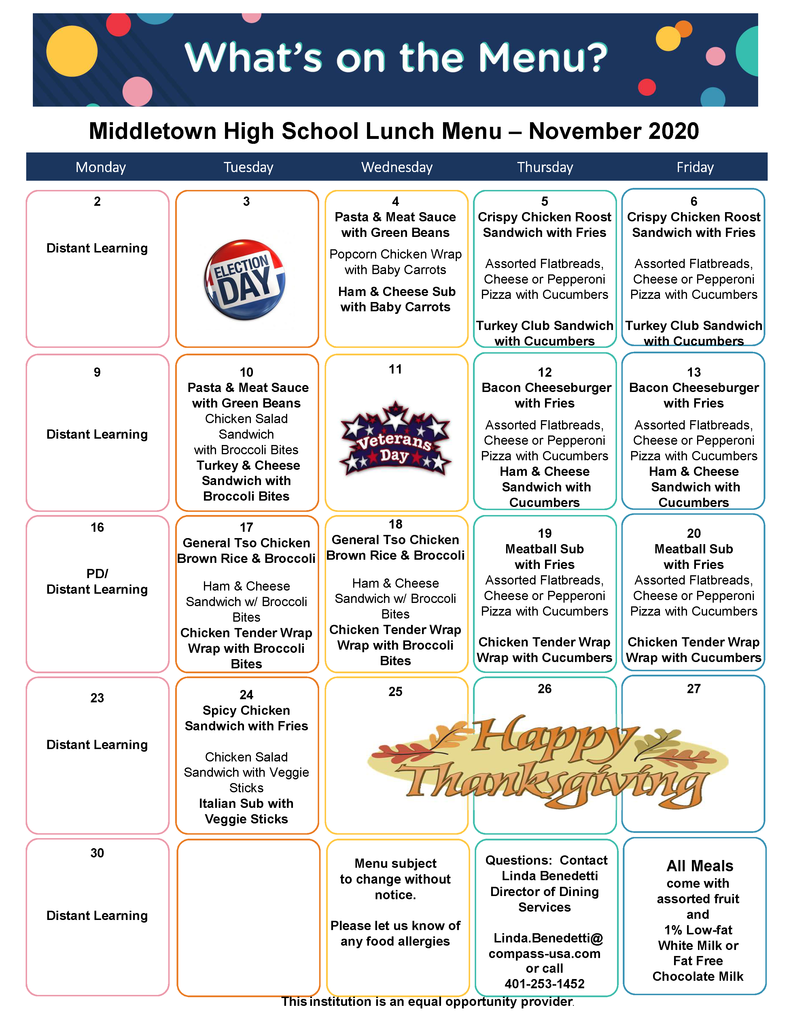 Dear Middletown High School Parents & Guardians, During the next few weeks of Distance Learning if your child has any technology issues with their District Provided laptops, please contact our IT departments help desk. The help desk can be reached via email
helpdesk@mpsri.net
. Please be as descriptive as possible with all requests so we can resolve any issues expeditiously.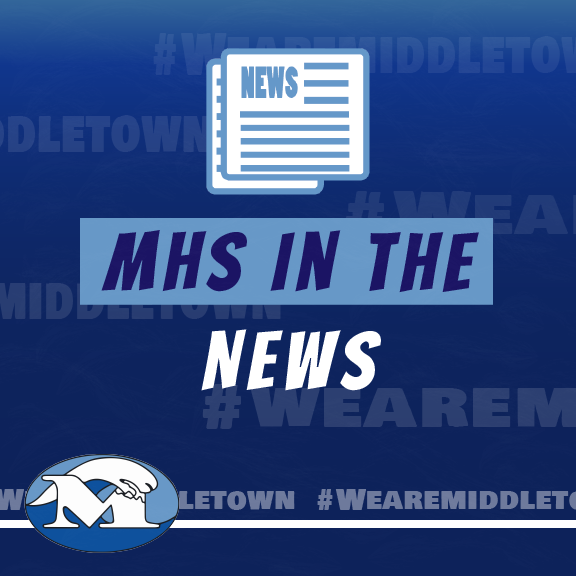 #MotivationMonday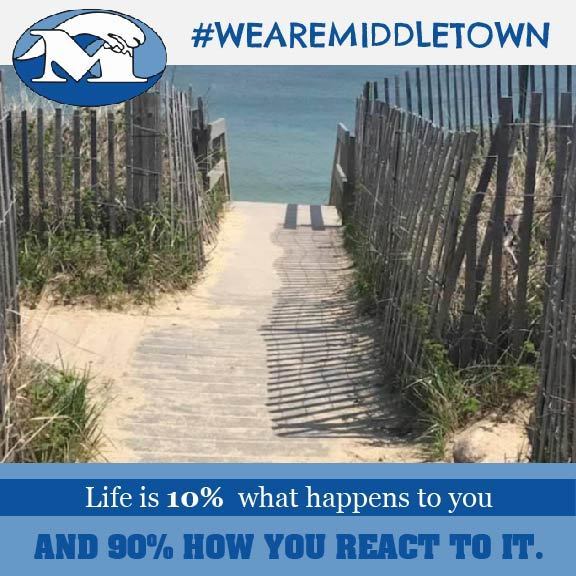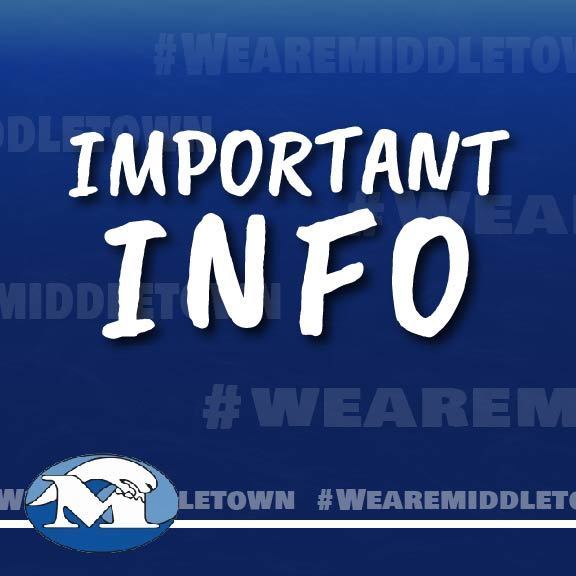 MPS Student Learning Schedule for November can be found here:
https://5il.co/mnnj
PLEASE NOTE OUR MHS STUDENTS WILL BE ON DL FOR THE FIRST TWO WEEKS OF NOVEMBER.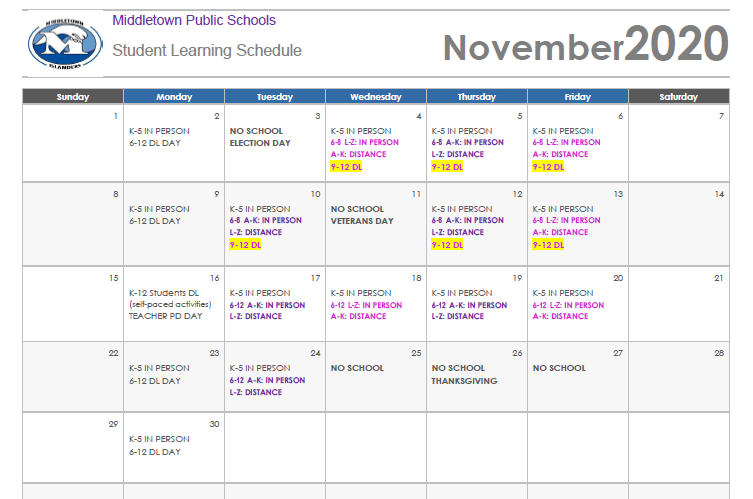 The Islanders are set for next week's election! Ballots have been cast and tomorrow morning we'll see who the MHS community feels should be the 46th POTUS! #WeAreMiddletown #IslanderPRIDE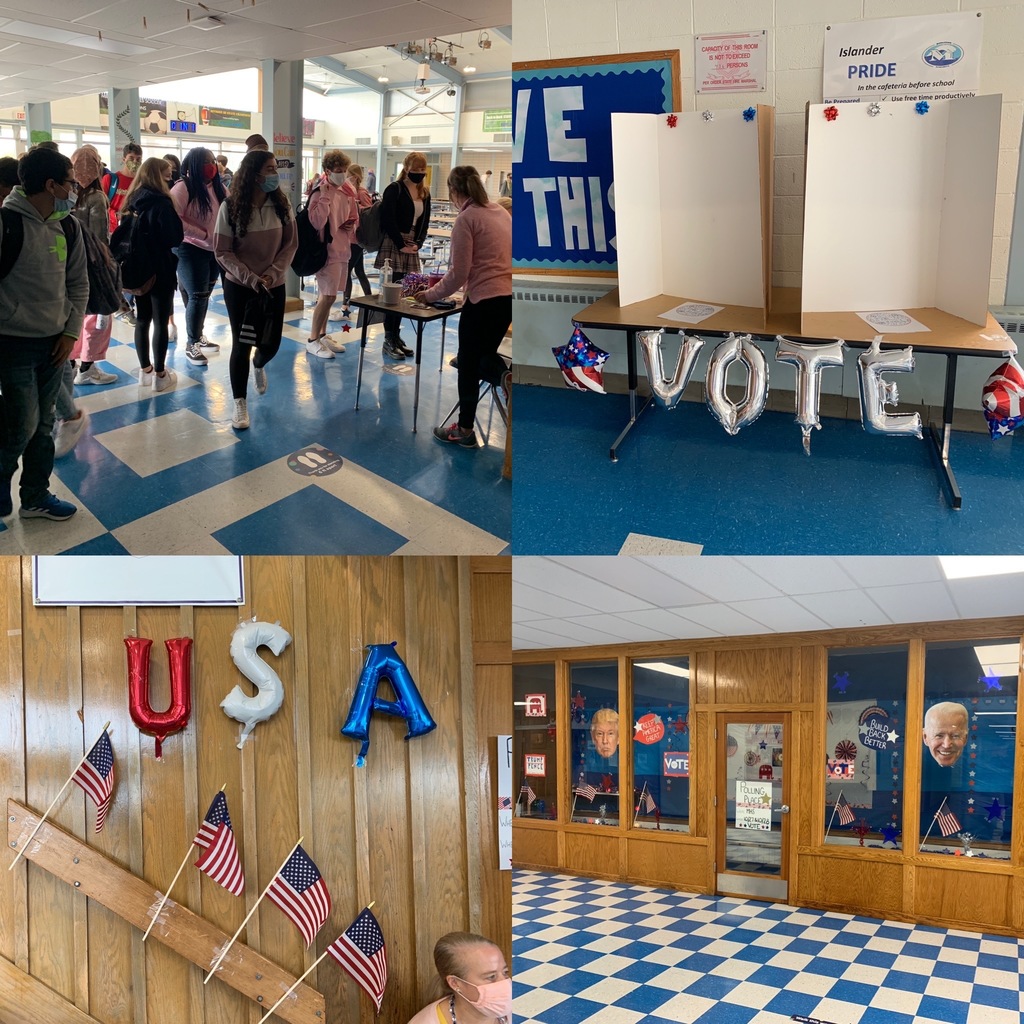 MHS students having fun participating in ping pong in P.E. #wearemiddletown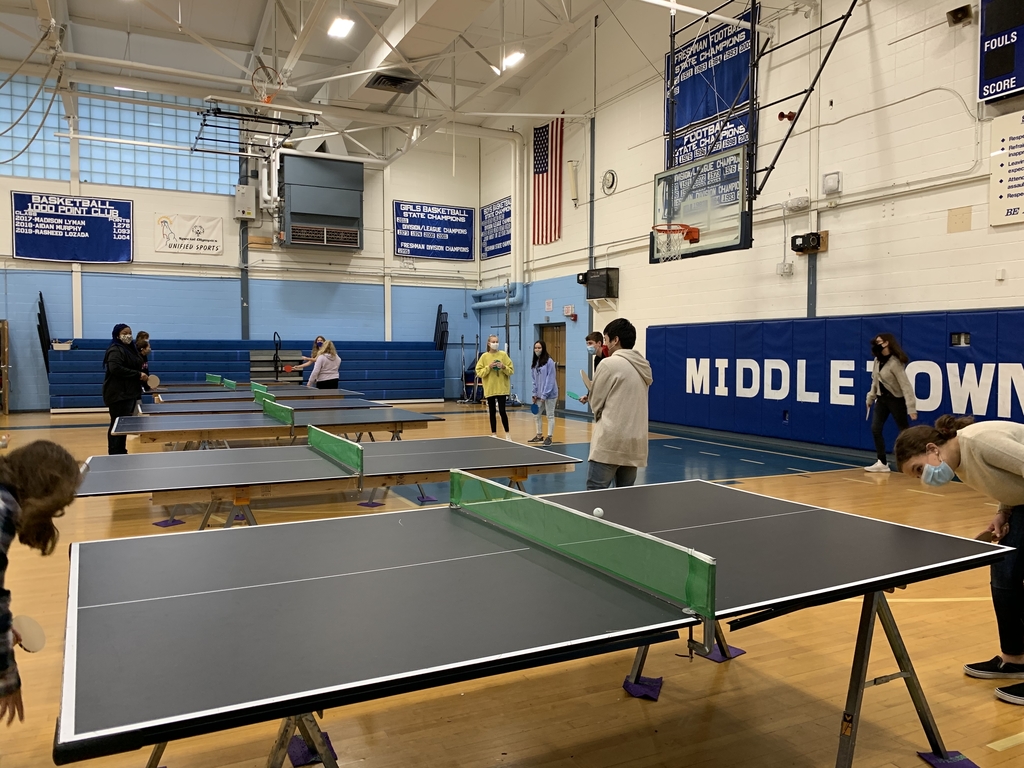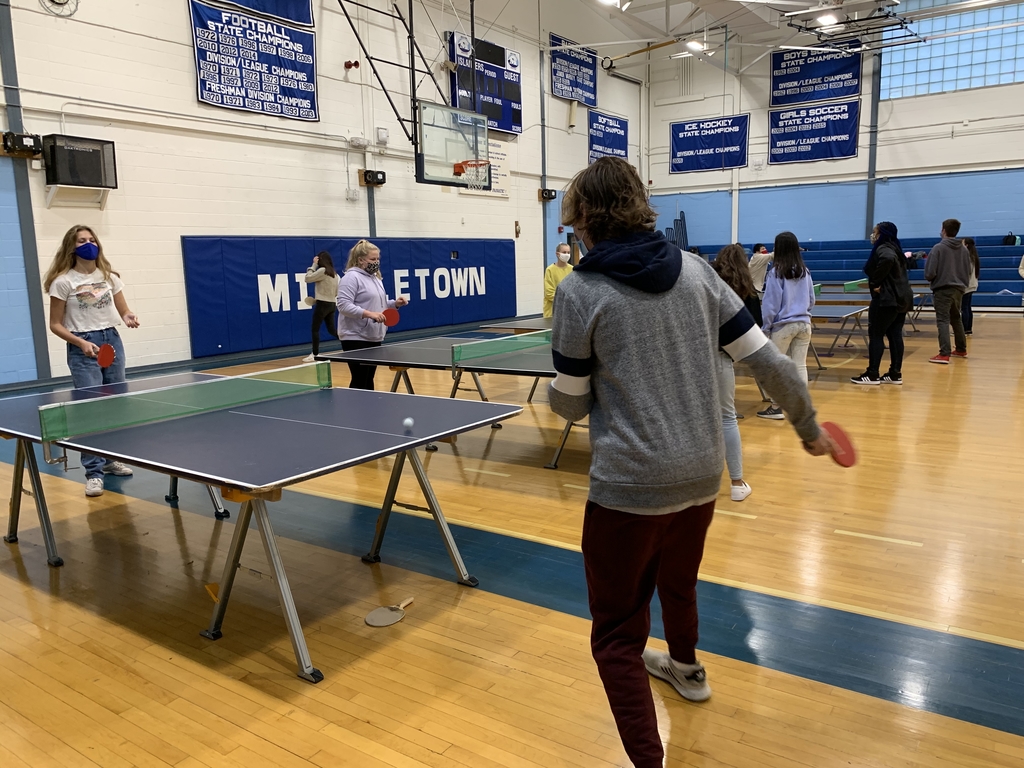 Attn MHS! IT'S TIME FOR A PINK OUT! In recognition of National Breast Cancer Awareness month, Ss & Ts are asked to wear pink this Tues & Wed as a symbol of support in the fight against the most common type of cancer exp by women, #WeAreMiddletown #breastcancerawareness