FOR IMMEDIATE RELEASE
CONTACT: Matt Sheley at (401) 842-6543 or msheley@middletownri.com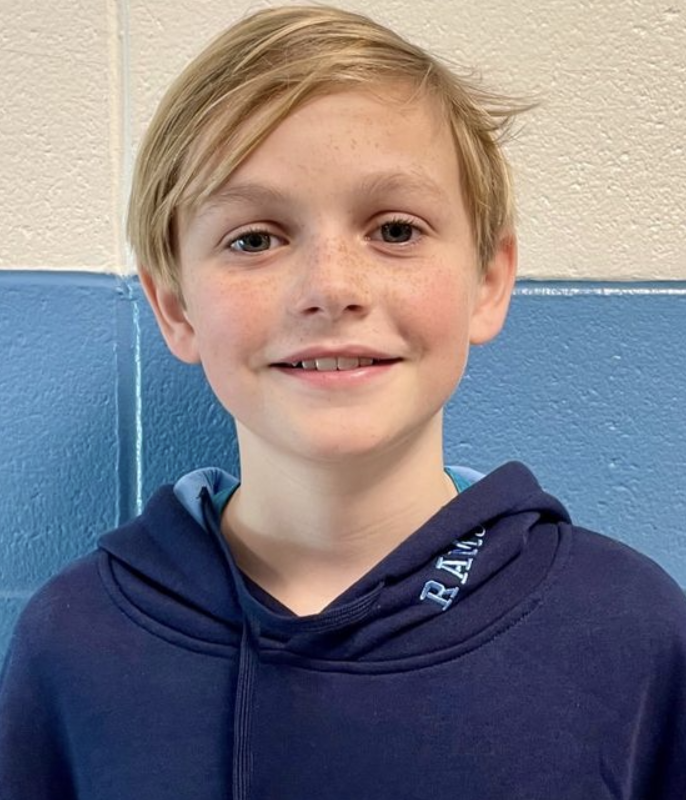 STUDENT OF THE WEEK:
GAUDET MIDDLE SCHOOL SIXTH GRADER COLTON CROWLEY
MIDDLETOWN, R.I. (MAY 13, 2022) – In each of the schools across Middletown, there are students doing excellent, noteworthy things. As part of a new feature from the Town, a different student will be spotlighted for their efforts to make Middletown a more special place to live, work and play.
Name: Colton Crowley
Age: 11
School: Gaudet Middle School
Grade: Sixth
Parent(s)/Guardian(s): Shannon & Patrick Crowley
Accomplishment(s): Colton is a huge baseball fan who is known for helping others in school and beyond.
Quotable: "Crowley!"
Favorite Color: Purple
Best TV Show: "Young Sheldon"
Person/People I Look Up To: Boston Red Sox third baseman Rafael Devers
Go To Meal: Cheeseburgers
What I'd Like To Do When I'm Older: Become a Major League Baseball player
Favorite Middletown Hangout: Howland Park
Comment From Teacher/Staff Member: "Colton is a very dedicated student. He works hard and always strives to do well. He is very helpful to teachers and other students," Spanish teacher Michael Goodreau said.
Who I'd Like To Thank: "Mr. Goodreau for being an awesome Spanish teacher."
Story Link: https://www.middletownri.com/D...