Due to the uncertainty of the weather and predicted change from rain to snow, we are going to cancel all after school activities to ensure staff and students get home safely. TUESDAY, MARCH 14th All MPS schools will dismiss at the regular time, no after school activities.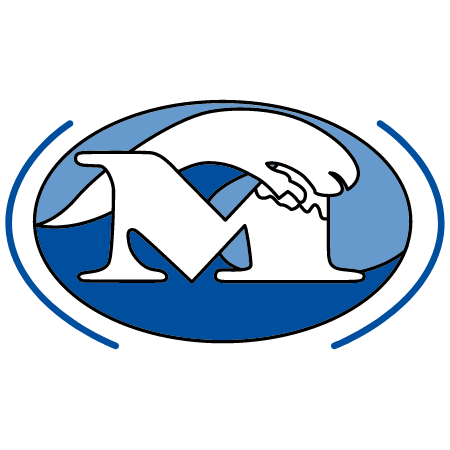 Reading Week is in full swing at our schools in Middletown. Our Gaudet nurse joined the fun dressing as her favorite storybook character!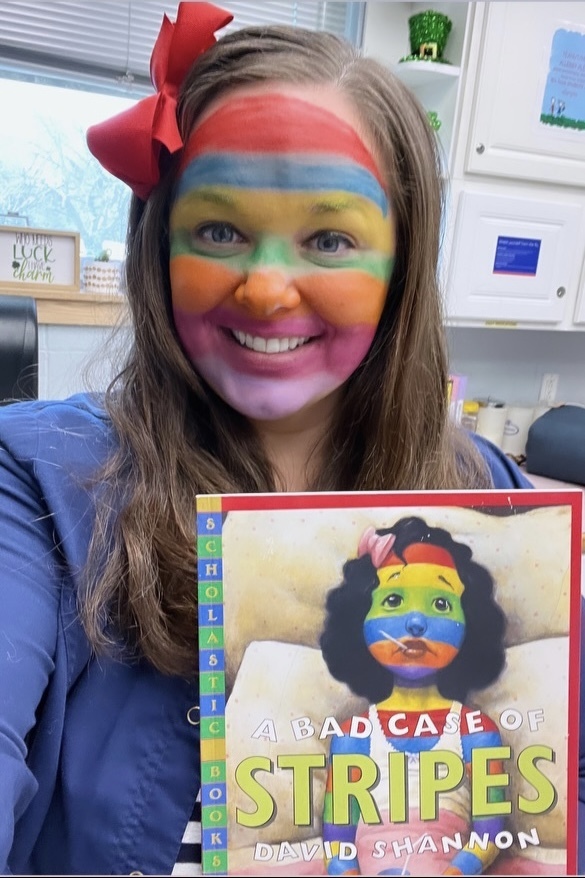 Due to the predicted snow fall, Middletown Public Schools will move to a distance learning day on TUESDAY, February 28, 2023. School schedules will allow for live instruction, independent learning and some time to enjoy the snow! Stay safe everyone.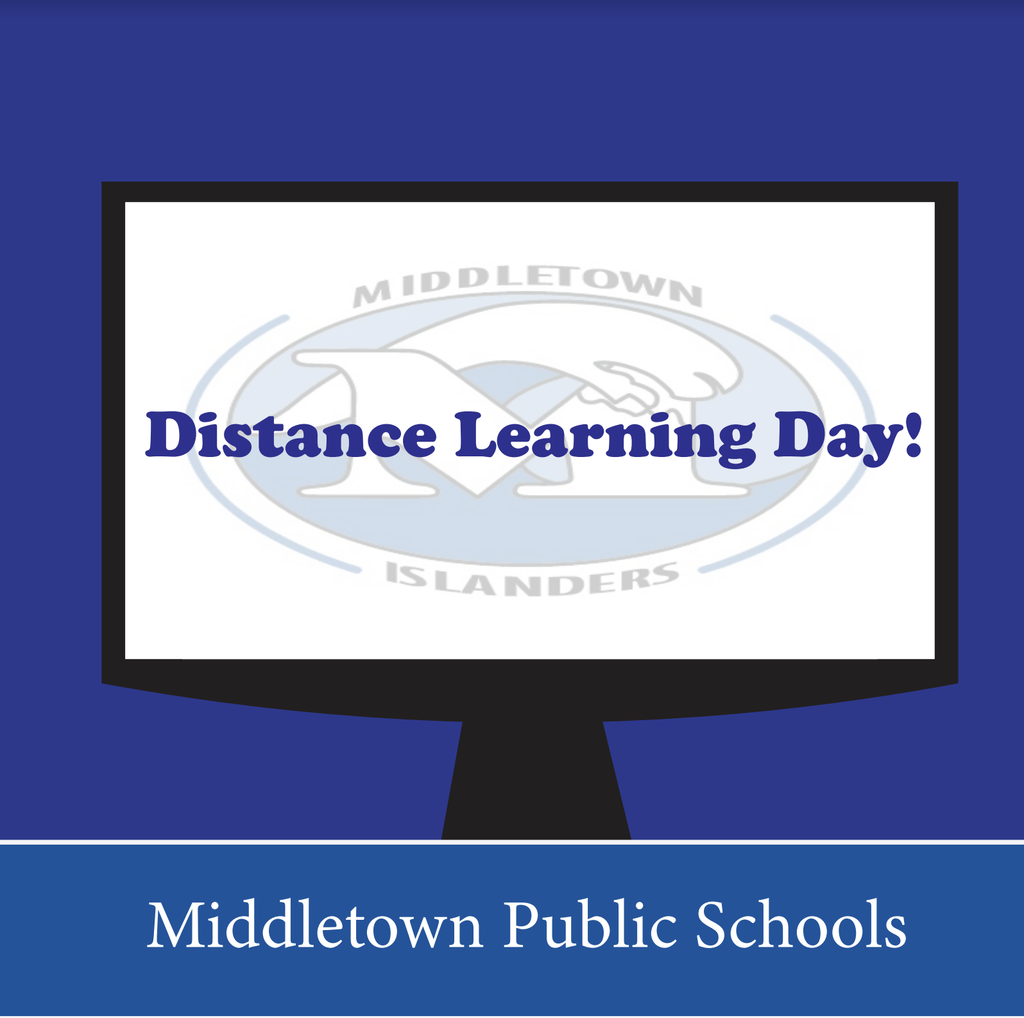 We want to share with you some important information that we have recently received from the Rhode Island State Fusion Center (RISFC), the Middletown Police Department and recent local news reports. According to their report, there have been several hoax phone calls delivered to schools across southeastern New England indicating that a school intruder event is either about to happen or is actively in progress. We are sending this message to prepare our school community in the event that any Middletown School receives one of these calls. Please remember that if a call like this, real or fake is received, our district protocol is that the building will immediately go into "Active Lockdown." This means that doors will be locked, blinds will be closed, and ALICE protocol will be followed. Students and faculty should be dispersed throughout the school and prepared to react. Doors will remain locked and closed and students/faculty/staff should remain quiet until an announcement is made indicating that the Lockdown has ended. The Middletown Police Department will work with us through any safety situation. We willdo our best to communicate immediately about such an event. Safety is our number one priority. Thank you for your support. Encourage everyone, "If you see (hear) something, say something." Should you have any questions, concerns, or need further information, please do not hesitate to reach out to building administration or Middletown Police. Thank you for your cooperation. Rosemarie K. Kraeger, Superintendent of Schools Anthony M. Pesare, Chief of Police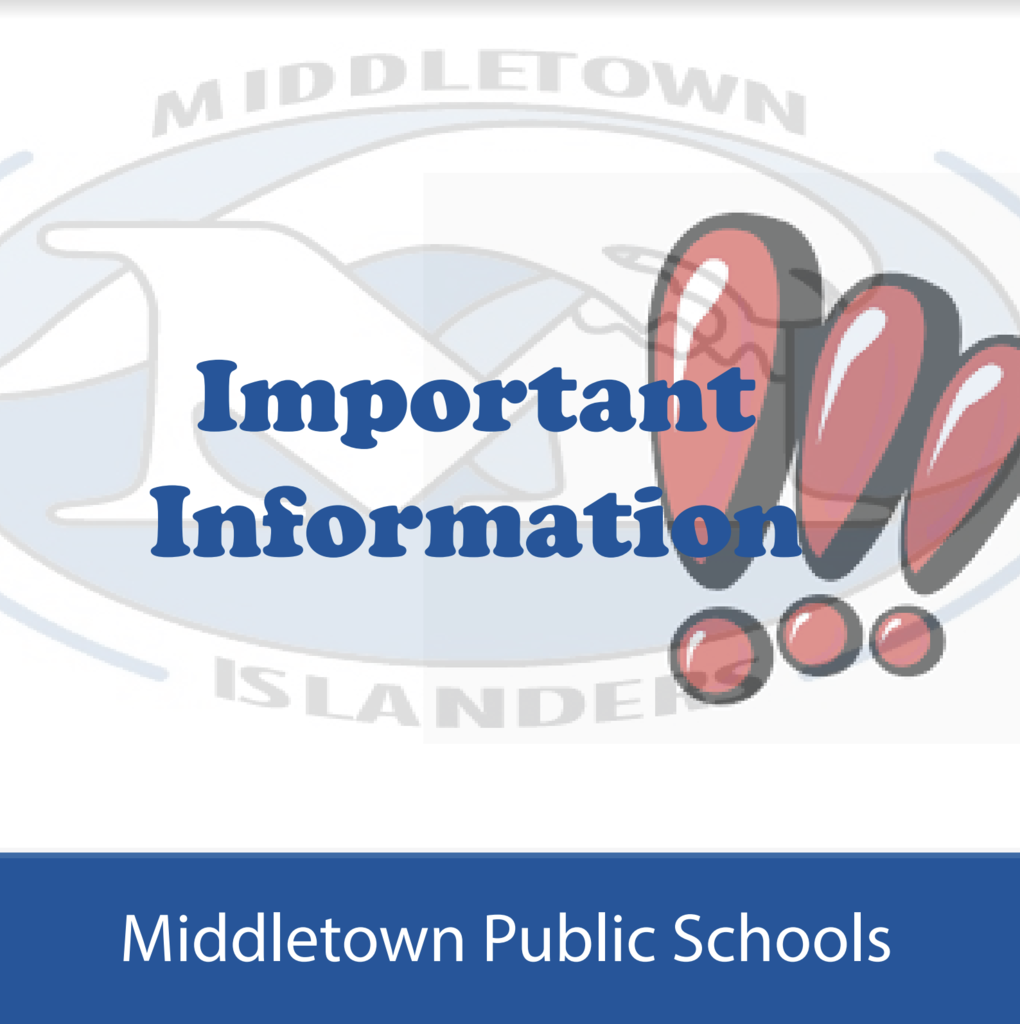 Kindergarten Registration Opens April 1st 2023-2024 School Year Children must be five years old ON OR BEFORE September 1, 2023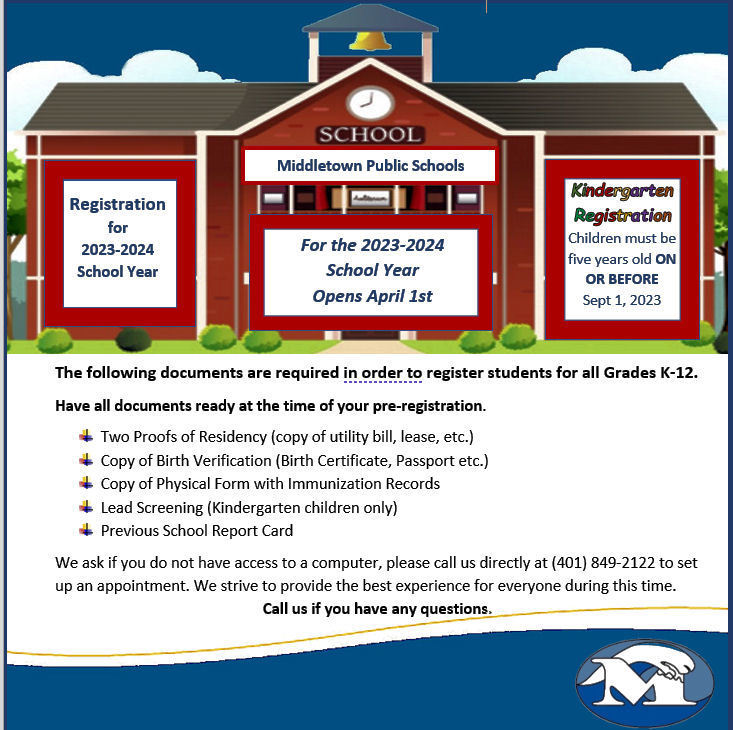 In an effort to increase community participation, transparency and communication, the Middletown School Committee is seeking your input on School Committee meeting times. Currently, the meeting start time is 3:30pm. Meetings run approximately 2 hours. To protect the integrity of the data collected, you must sign into a Google Account to complete the survey. If you do not have access to a Google Account, you may sign up for a free account at:
https://www.google.com/account/about/
. The survey will be available to fill out until Wednesday, February 22, 2023. SURVEY LINK:
https://mdl.town/MSCSurvey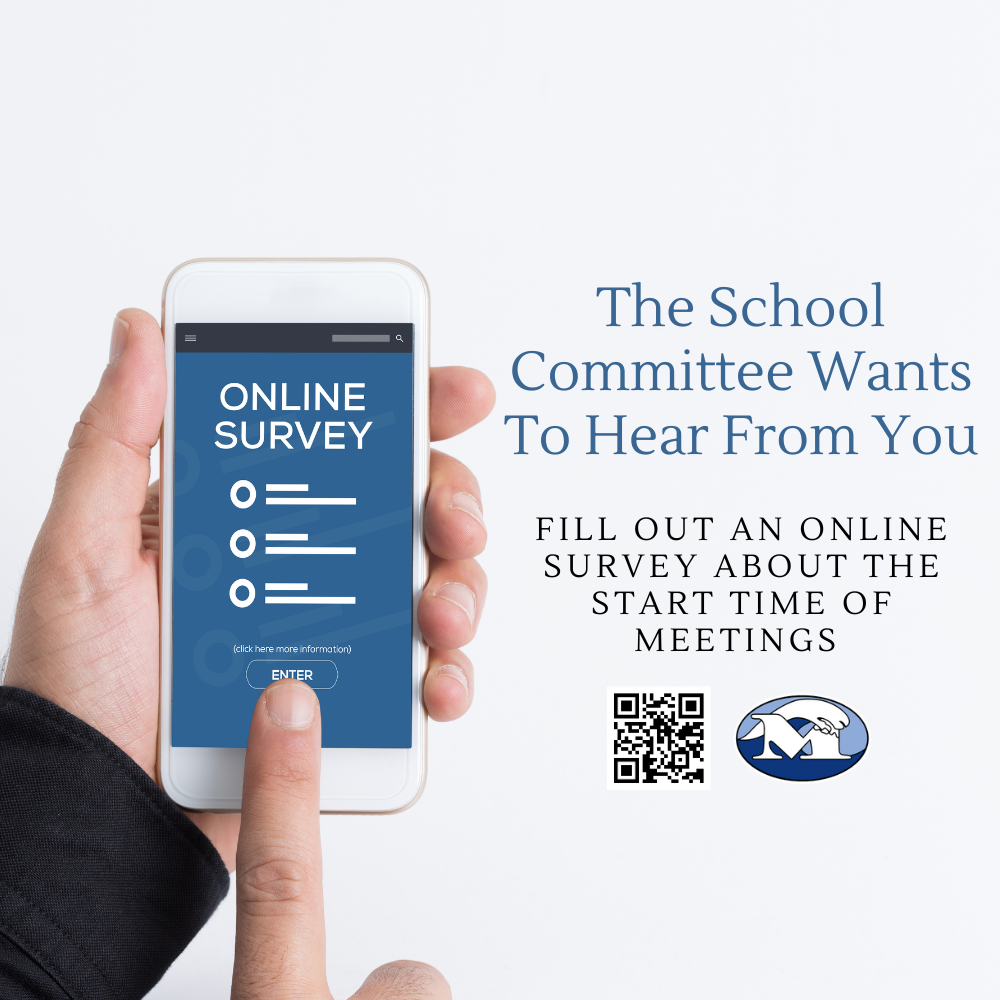 Gaudet Learning Academy and Gaudet Middle School will be joining all schools IN PERSON tomorrow, Tuesday, February 7th. The issues at Gaudet have been resolved.

Gaudet Learning Academy & Gaudet Middle School will follow a distance learning schedule for Monday February 6th due to heating system issues. Principals will send out schedules to students and families. Middletown High School, Forest, & Aquidneck school will all be in person.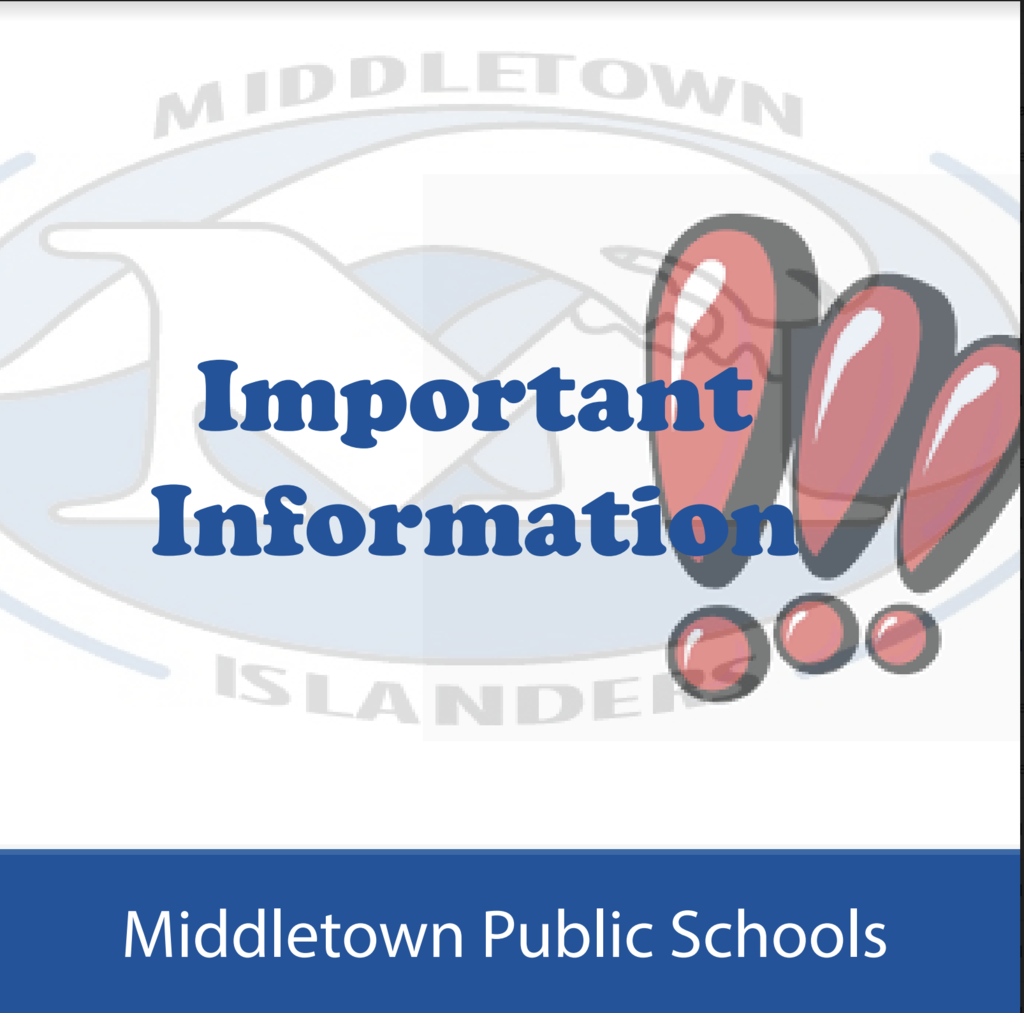 The weather forecast for Friday, Feb 3rd calls for an extreme wind chill and possible frostbite conditions. Please ensure all Middletown students are dressed accordingly for the bus stop. Thank you!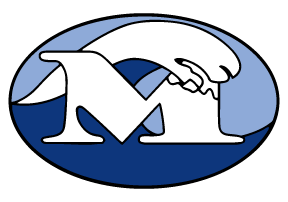 Wondering about the future of Middletown's school facilities? Come to a summit about our buildings Wednesday, Jan. 25 at 6 pm in Town Hall, 350 East Main Road with the Town Council, School Committee and School Building Committee.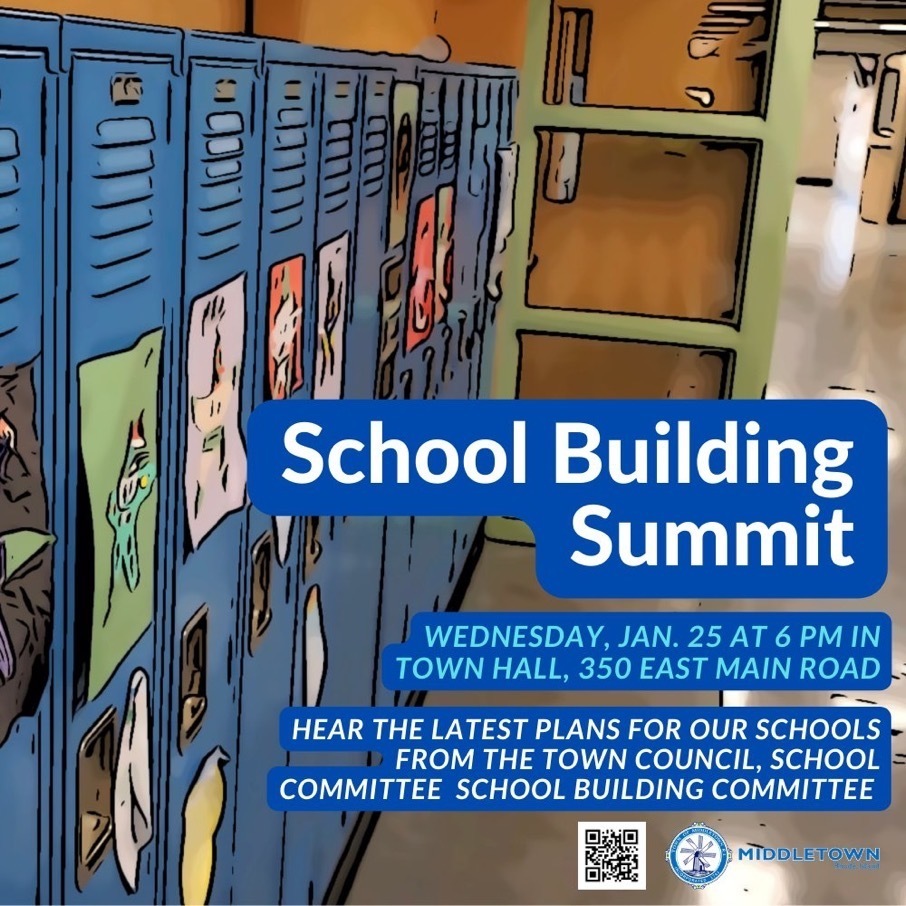 The M'Town School Committee is meeting on Thursday, January 26, 2023. The School Committee will have a workshop at 3:30 to discuss the District's recent test results and School Rankings. The regular School Committee will follow (starting approximately) 4:30 PM. On the agenda is discussion of dissolution of the Regional Special Education Program. Agenda and supporting documents can be found at clerkshq.com/middletownri.


Salve Regina's director of community engagement, Kelly Powers, turned her office into Santa's Workshop, helping families on Aquidneck Island. Middletown families were gifted holiday bags for families in need this holiday season.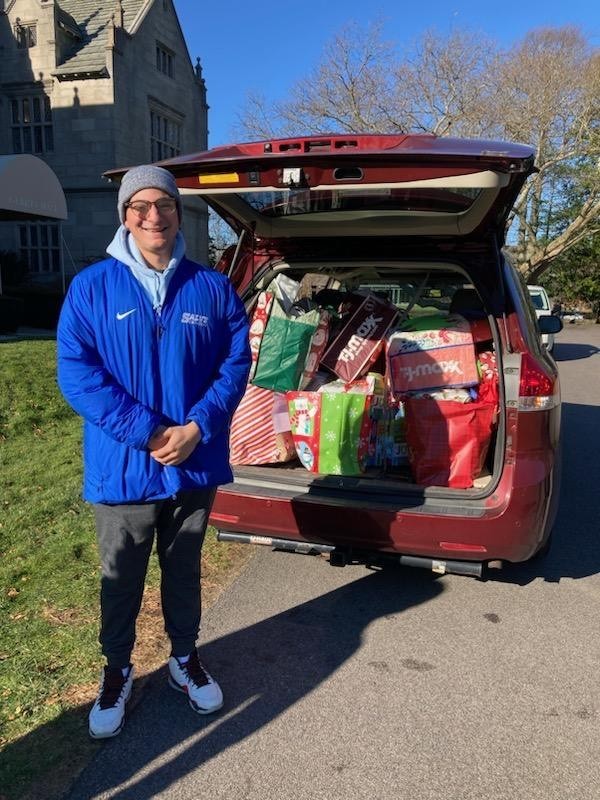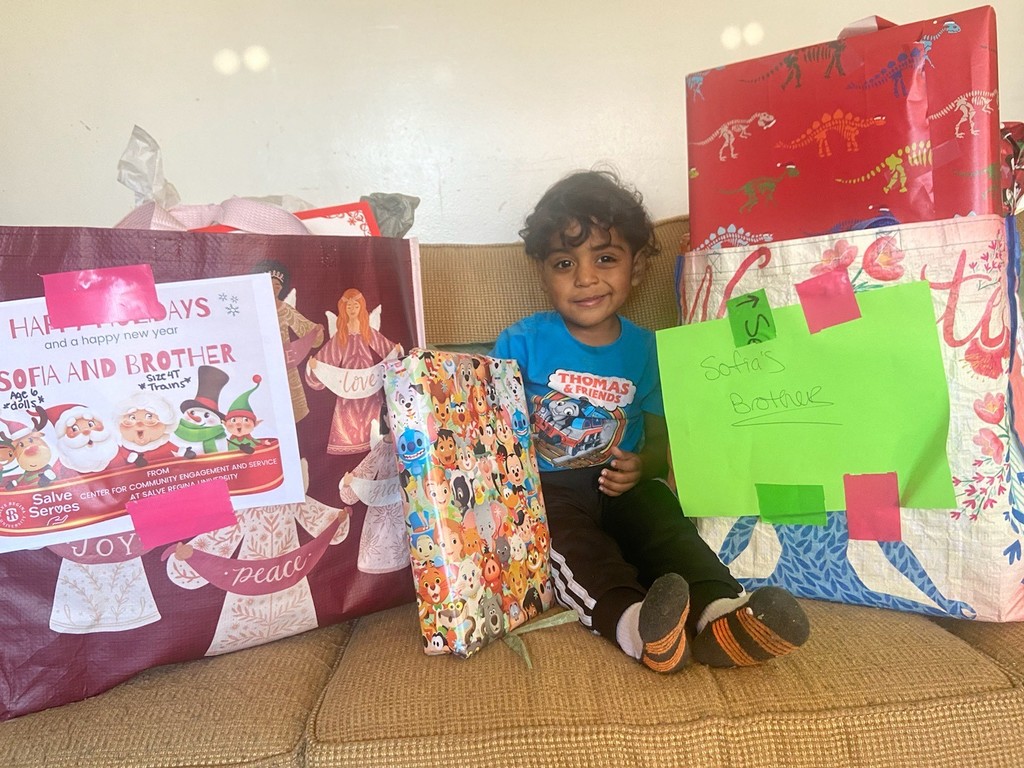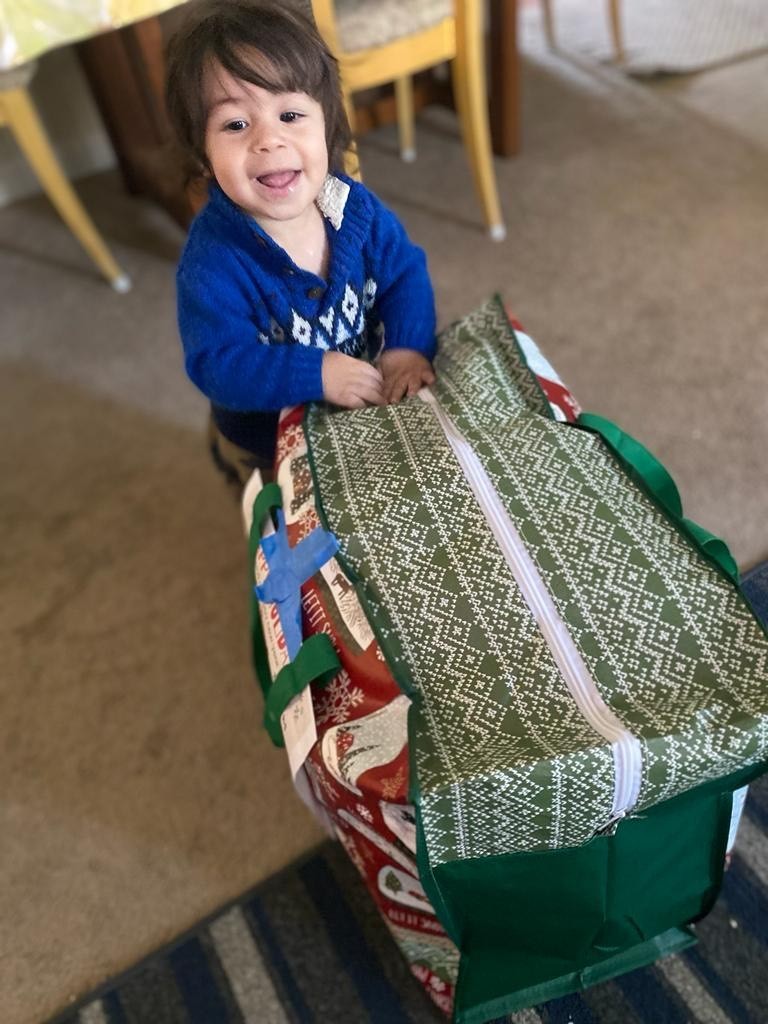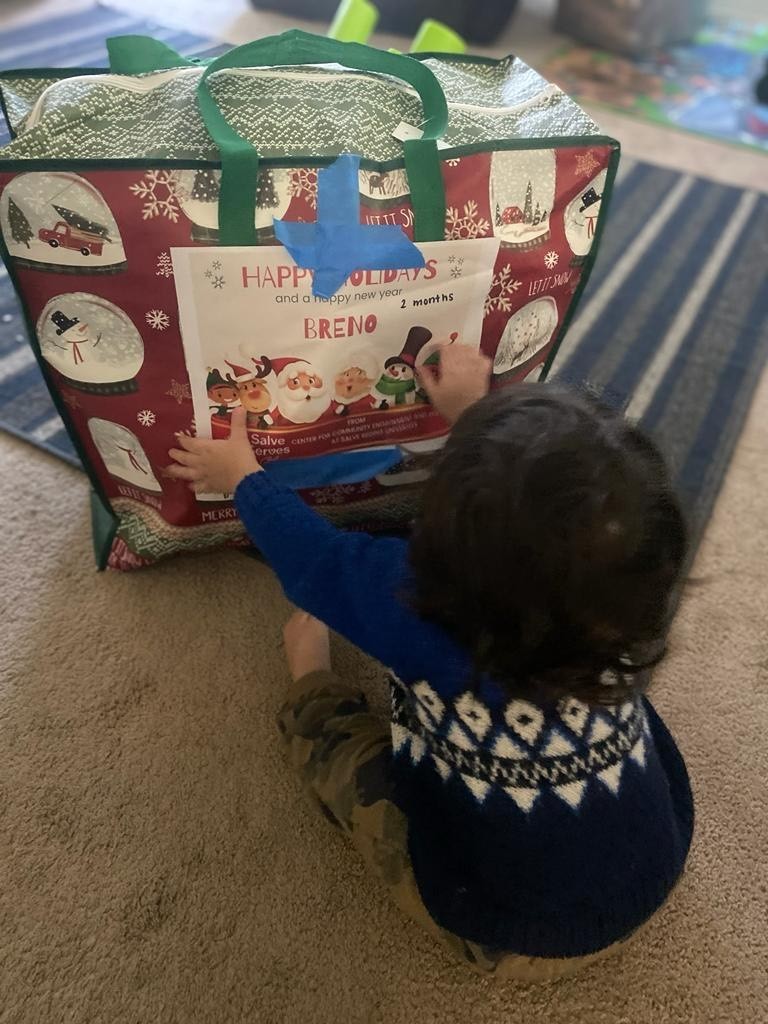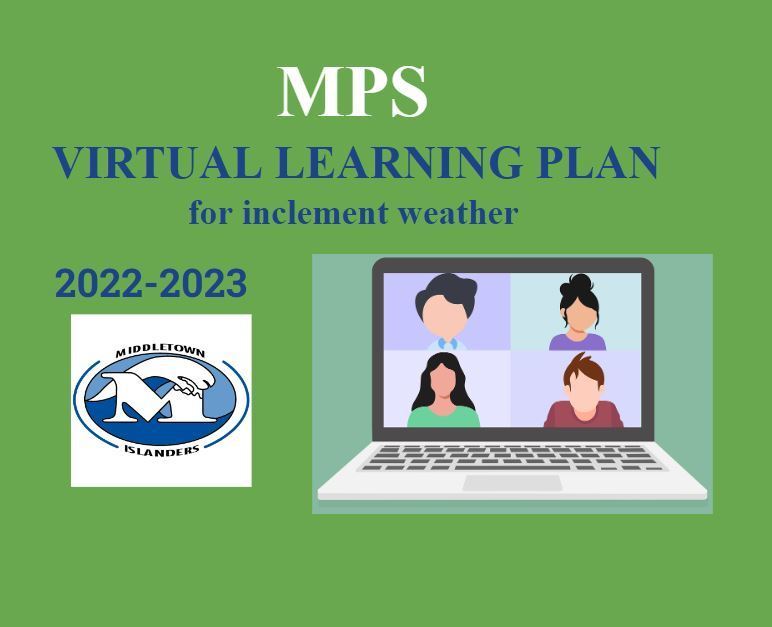 Happy Thanksgiving from Middletown Public Schools!

Be an inFLUencer! Get your Flu Shot Gaudet Gym Friday 10/14/2022 4-7:00pm Friday 11/18/2022 4- 7:00pm Participants: (ages 3 and up) To Register? Go to schoolflu.com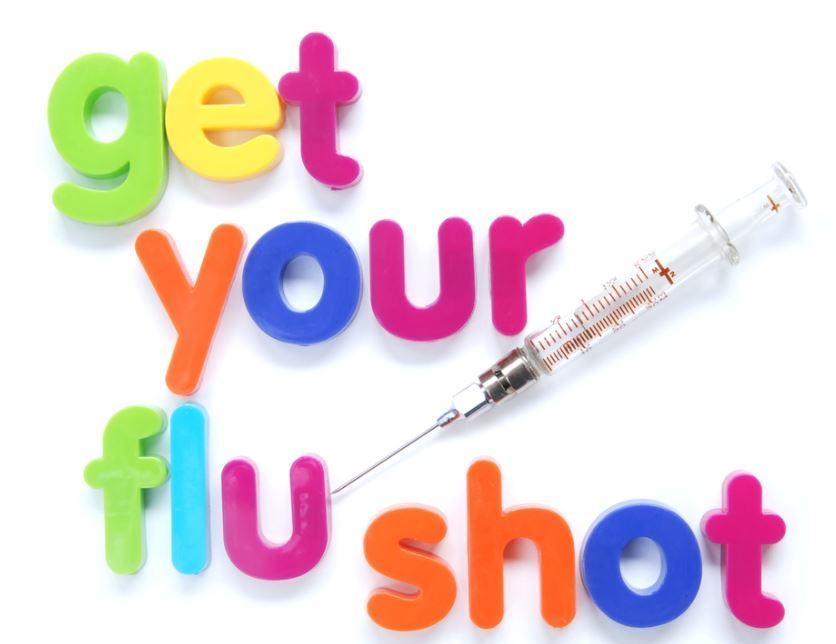 JOINT MEETING - MIDDLETOWN and NEWPORT SCHOOL COMMITTEES THURSDAY, OCTOBER 27, 2022 5:30 to 7:30 PM Oliphant Administration 26 Oliphant Lane Middletown The meeting will also be on ZOOM for those who want to listen. The link will be sent next on Monday, October 24th Hear about the potential programs that could happen if regionalization passes.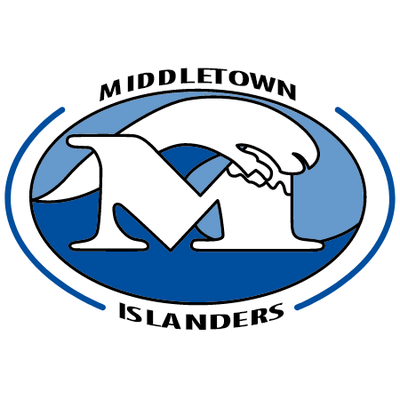 Regionalization Save the Date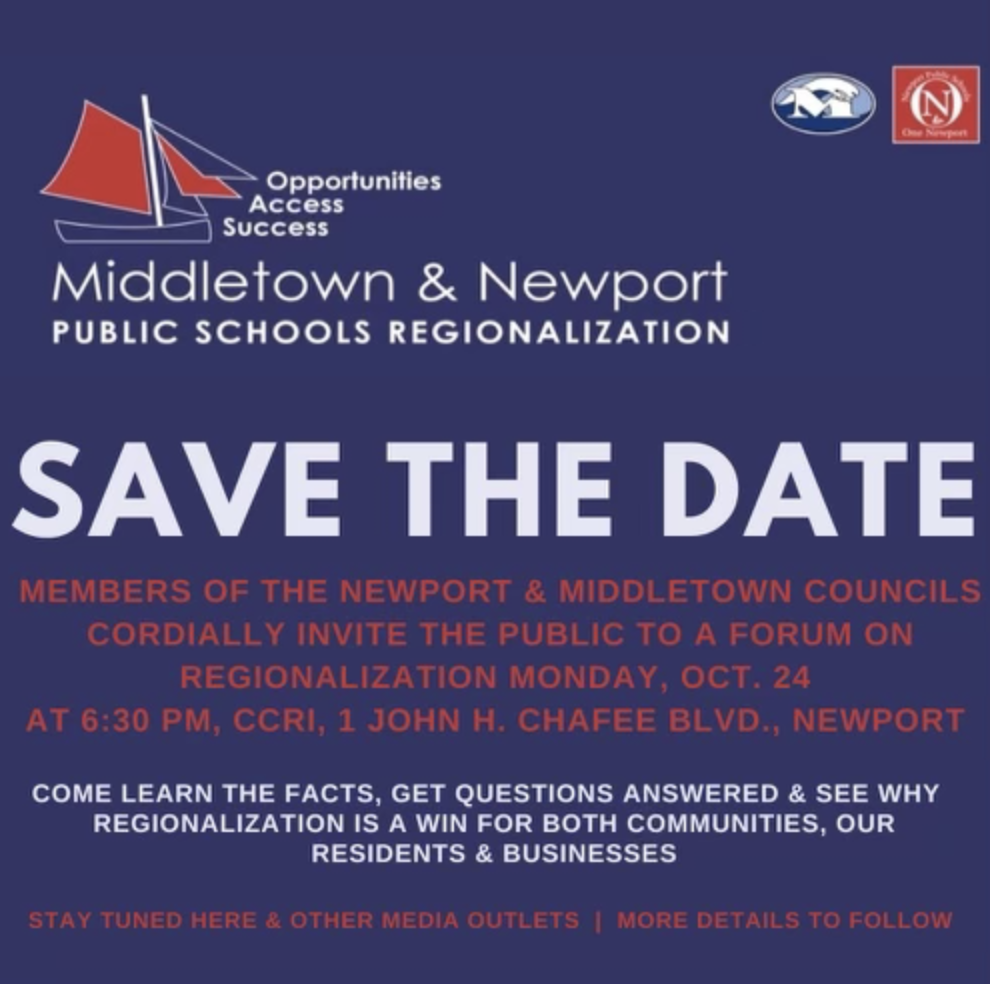 Middletown High is the No. 12 Public High School In the State! GO ISLANDERS!